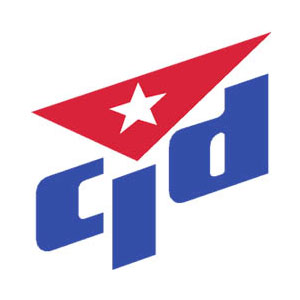 Cuba Independiente y Democratica (CID)
Cuba Independiente y Democratica (CID), is an organization founded by Cuban exile Huber Matos in order to change the face of politics on the island.
Founded after he was exiled to Miami, CID is a reflection of what was Huber Mato's goal for a democratic Cuba, free of Castro's regime.
The organization's main focus is the creation of a new Constitution, in which the guidelines for a free, prosperous, and democratic island are laid out. Their largest project, titled "La Nueva Republica," (The New Republic) outlines a vision of a new constitution, in which the best interests of all Cubans are in mind. The project was initiated by the organization in order to create talks about what a possible new constitution would look like, and to promote their idea of a free and democratic Cuba within the South Florida community, and on the island as well.
Website: http://www.cubacid.org